OpenStack & LINBIT: Your Persistent Private Cloud Storage Solution
Extremely high performance, open-source block storage for OpenStack. LINBIT®– software defined storage support for OpenStack is perfect for private or public cloud environments requiring data replication, while containing high i/o applications such as databases.
OpenStack Persistent Storage Support Includes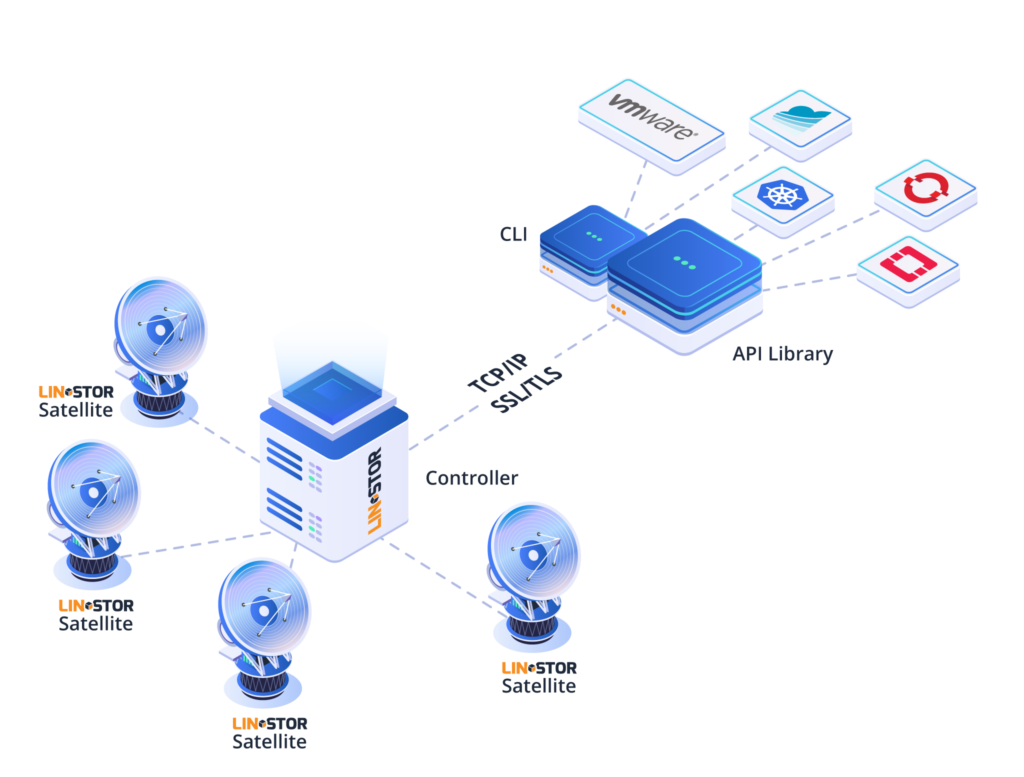 LINSTOR® is composed of at least one controller and multiple satellites that connect over a secured connection to Kubernetes. This interaction is done via API or CLI.
Do you support RDMA/Infiniband?
Yes. LINBIT has an RDMA (verbs) API. The DRBD software works over Infiniband, RoCE, or iWarp to overcome the performance limitations of TCP/IP.
Do you work with databases?
LINSTOR® is perfectly suited for database workloads and structured data. We've reached up to 400,000+ IOPS for a single volume.
What Platforms Are Supported?
Most major Linux Platforms are Supported:
Red Hat Enterprise Linux
SUSE Linux Enterprise Server
Oracle Linux 6.3+ (RHEL Compatible or UEK)
Ubuntu Server Edition
TALK WITH OUR OPENSTACK experts!
For subscription and pricing details: